Porphyry sills
Porphyry window sills are ideal for adding a touch of class to the facades of private buildings, but also to particularly well-kept public ones. Thanks to its natural resistance, this stone is able to last over time by optimally resisting natural erosion caused by atmospheric agents.
Our customers can choose between window sills of different sizes according to their needs, or request customized elements to complete atypical windows. We also offer particular and pleasant aesthetic workings.
Resistance, aesthetics, reliability
One of the main characteristics of porphyry is resistance to mechanical stress and wear caused by bad weather. In addition to being particularly robust, this natural stone does not undergo the classic, rapid deterioration due to rainwater: this is why it is ideal for the construction of external window sills.
In addition to being functional and resistant elements, porphyry window sills are fine finishes of houses and villas, especially when combined with floors and stairs with the same range of shades. The color of our material, extracted from the Albiano deposits, is typical of the Trentino porphyry and ranges from red-purple to gray-brown.
Not only that, we offer our customers porphyry sills with different processes, to be chosen according to structural and aesthetic needs.
surfaces with natural, flamed, brushed top
special processing of the sides, such as sawn, flamed or split
drips for a correct flow of rainwater
different colors of the material thanks to our extraction fields
Discover the prices of porphyry window sills now!
WhatsApp Image 2019-01-17 at 17.11.14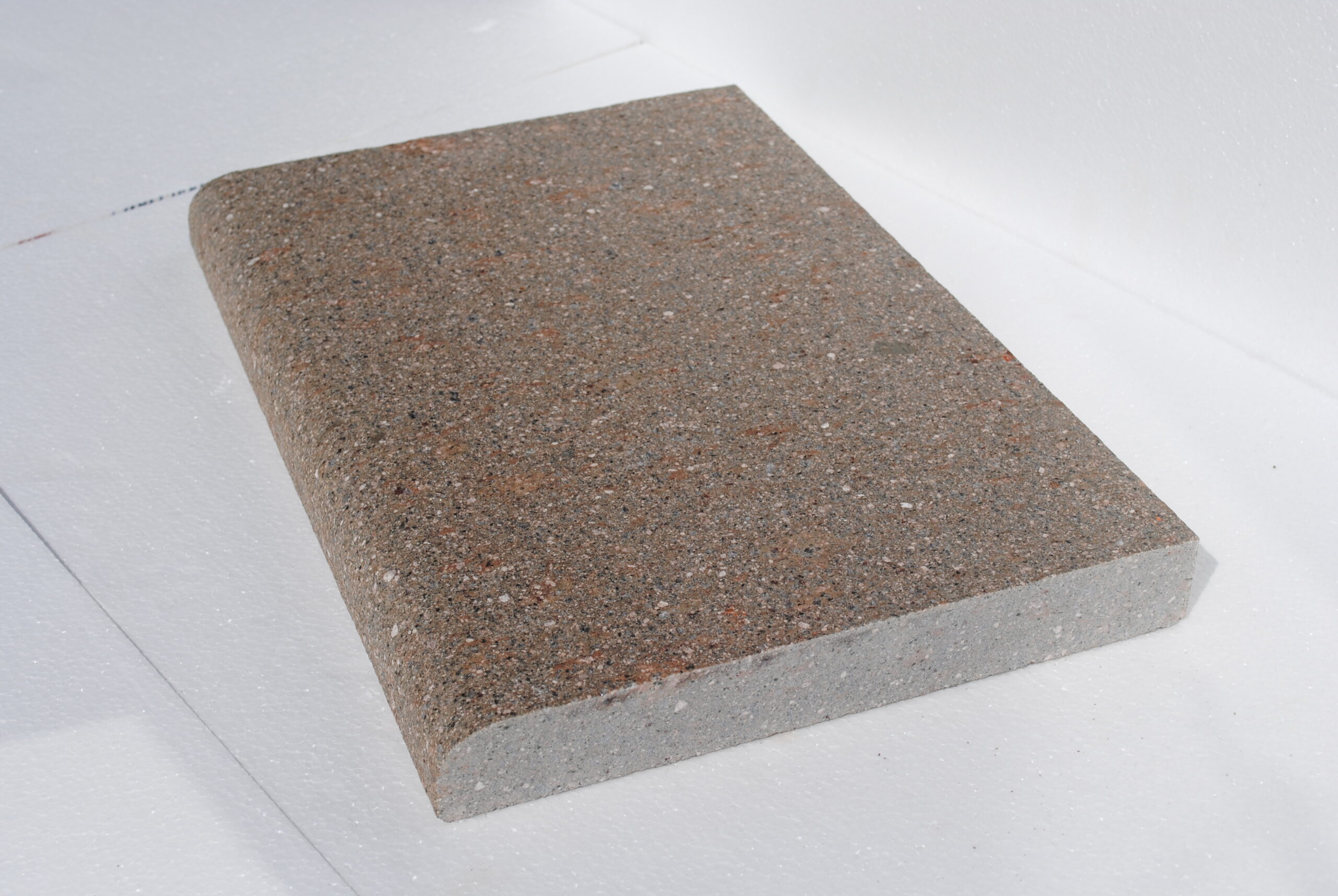 Laying of porphyry window sills
The installation of porphyry window sills is quite simple and can be carried out with the use of cement mortar and grout, or with professional glues depending on the type and thickness of bedding. To get a flawless job it is important to thoroughly clean any cement or glue smears during installation.
Maintenance of porphyry window sills
The cleaning of natural stone window sills can be done with simple water. We do not recommend the use of aggressive products or products containing acids.
C.A.P.A. Porfido is at your disposal
For any need, information or quote please do not hesitate to contact us.
Mob. +39 331 1915956 // +39 339 8648344