Resins for sealing
Resins for sealing are essential to obtain a flooring or a particular process capable of lasting over time. Sealing a porphyry flooring generally means filling the joints between the various porphyry elements with cement grout, i.e. sand combined with cement.
For more than 20 years, however, C.A.P.A. offers its customers a more advanced technology, using resin, a product technically superior to any other type of grouting.
Advantages of sealing resins
Sealing resins have some unique properties:
elasticity is a feature that allows you to avoid the various cracks or fissures that over time are created in a floor sealed with cement or grout.
resistance to heavy loads, acids, salts and frost: over time these characteristics make the difference and determine the very duration of every external porphyry flooring. Thanks to resins for sealing, the use of salt to melt ice and snow will no longer be a problem in mountain areas.
quick drive-over: 24 hours are enough for the porphyry flooring to be opened for the passage of machines.
draining or non-draining: combined with the grit, the resin makes the flooring highly draining, letting the water filter quickly and disperse into the substrate (in the case of a screed they can be conveyed onto it via an appropriate slope). On the contrary, we can provide a particular treatment that makes the flooring waterproof where it is necessary to direct the surface water into the prepared drains.
sound-absorbing: thanks to the resin sealing, the porphyry flooring will be much less noisy when vehicles pass.
Discover the prices of sealing resins!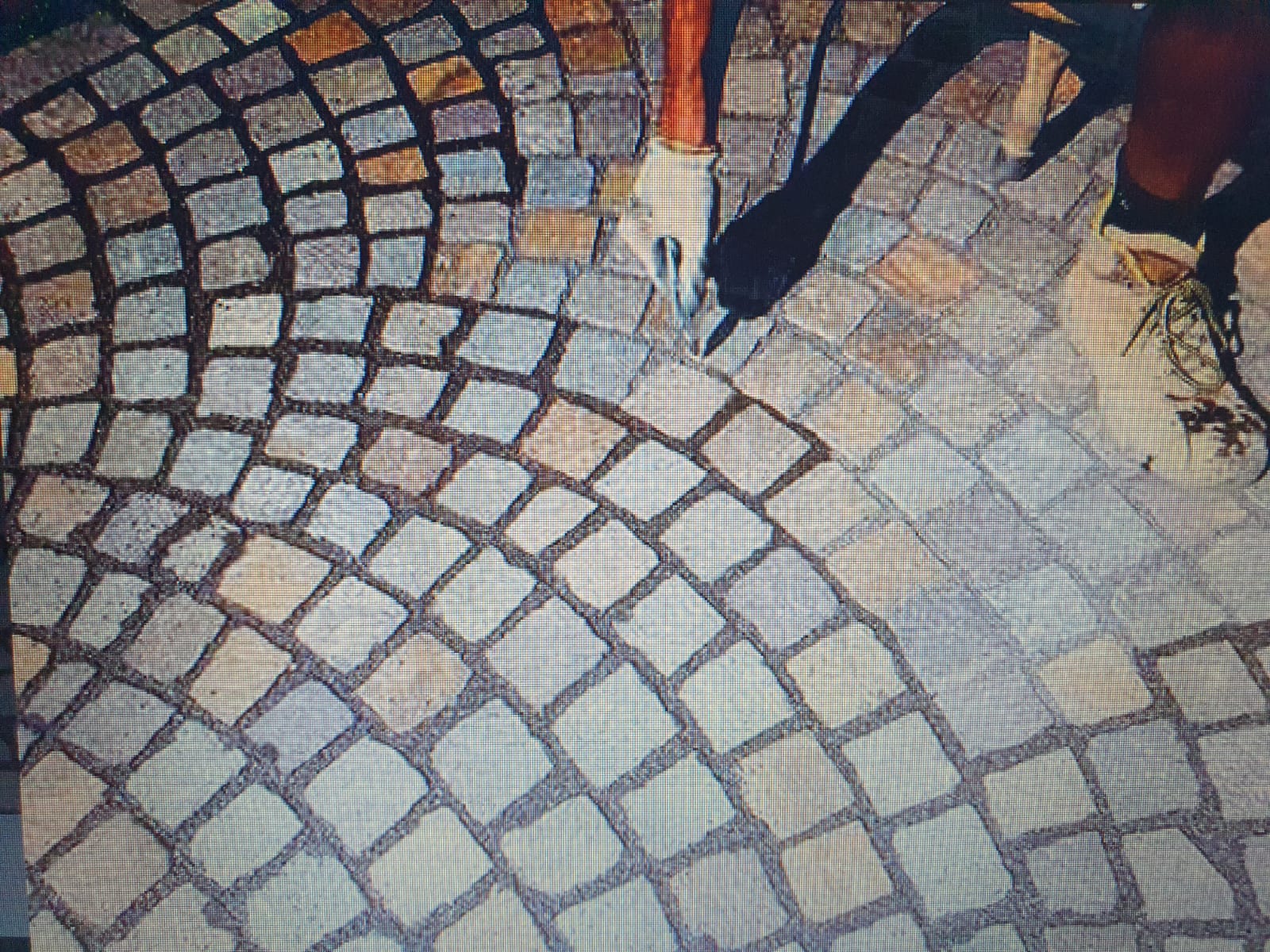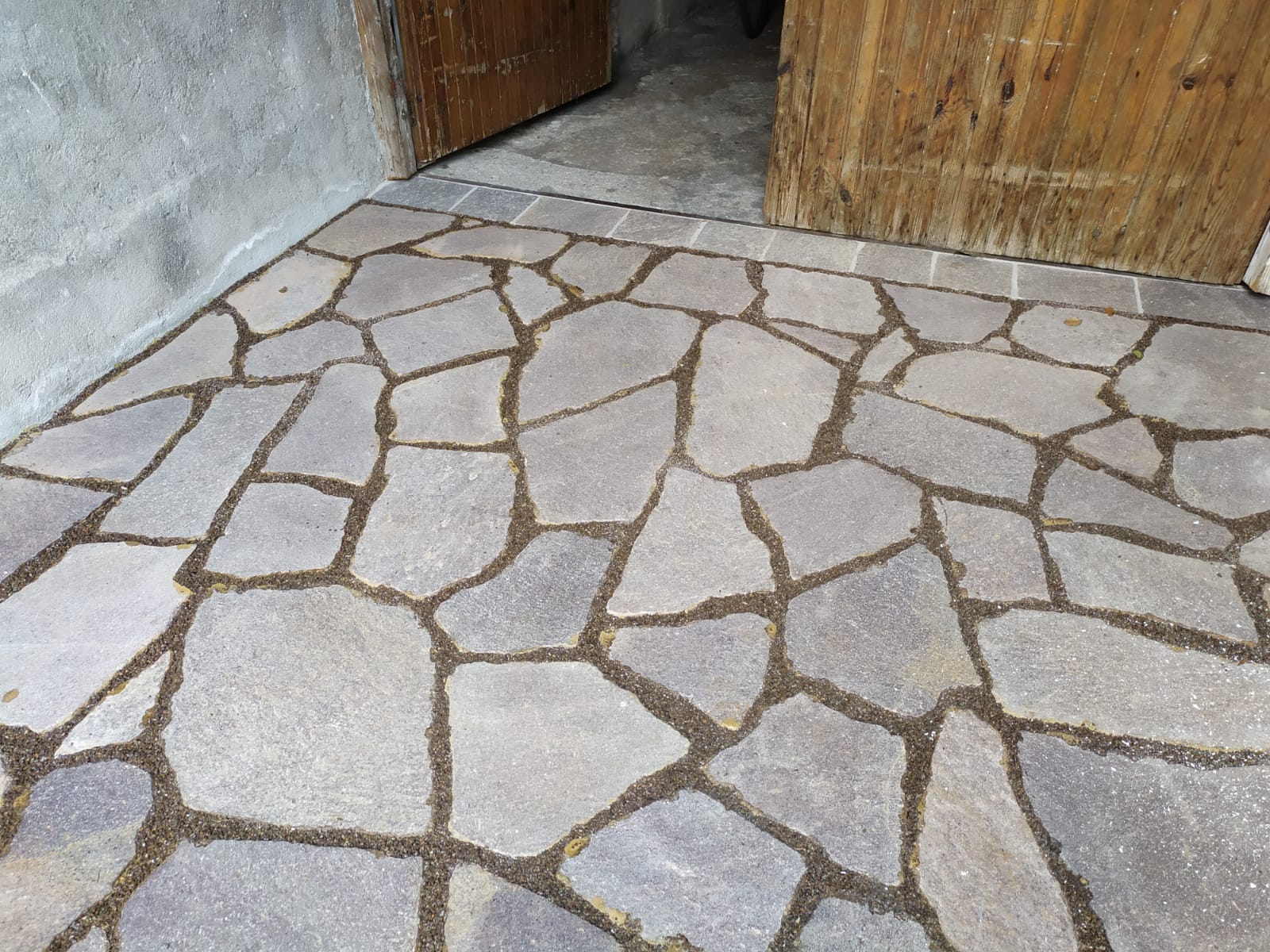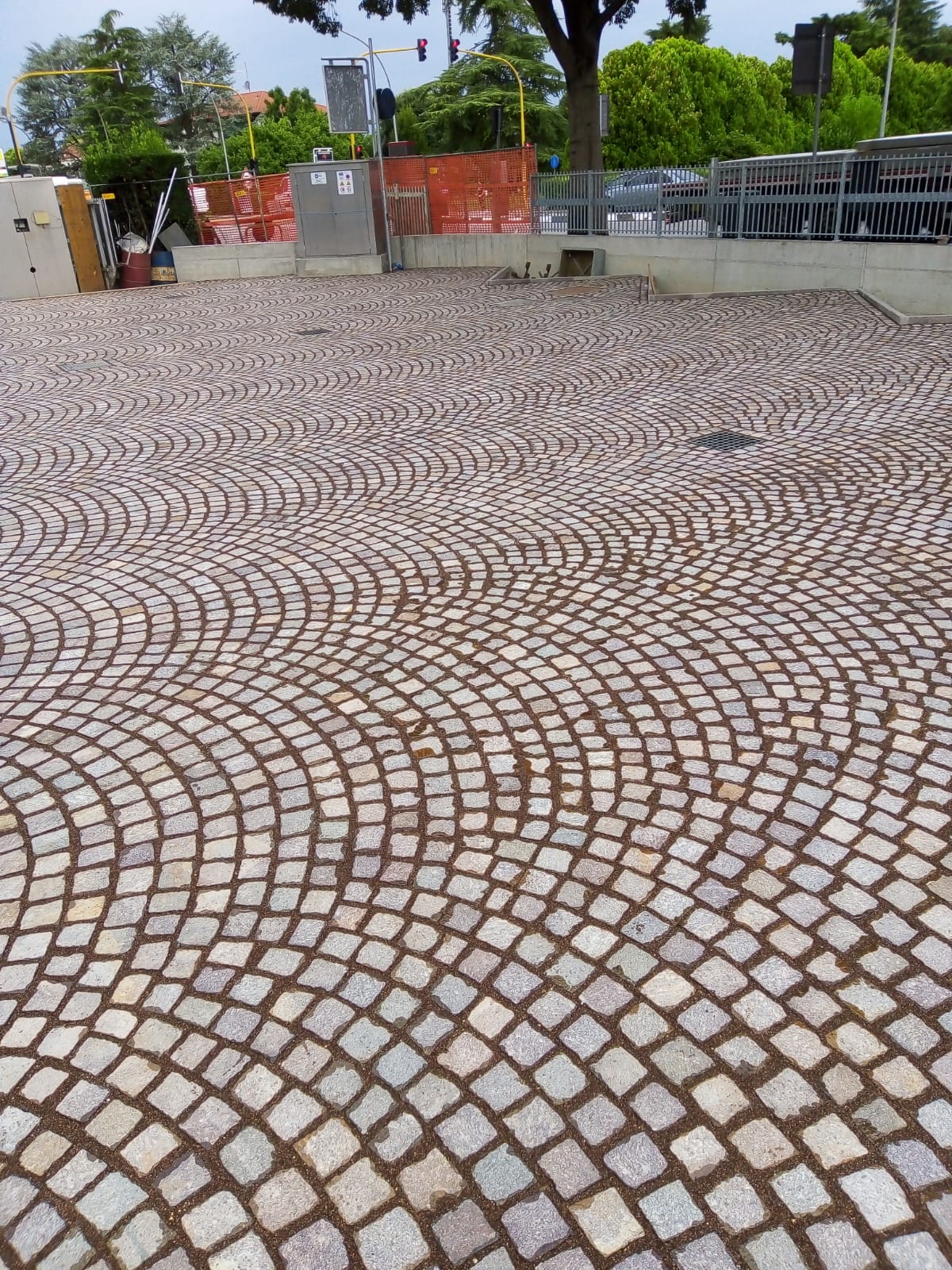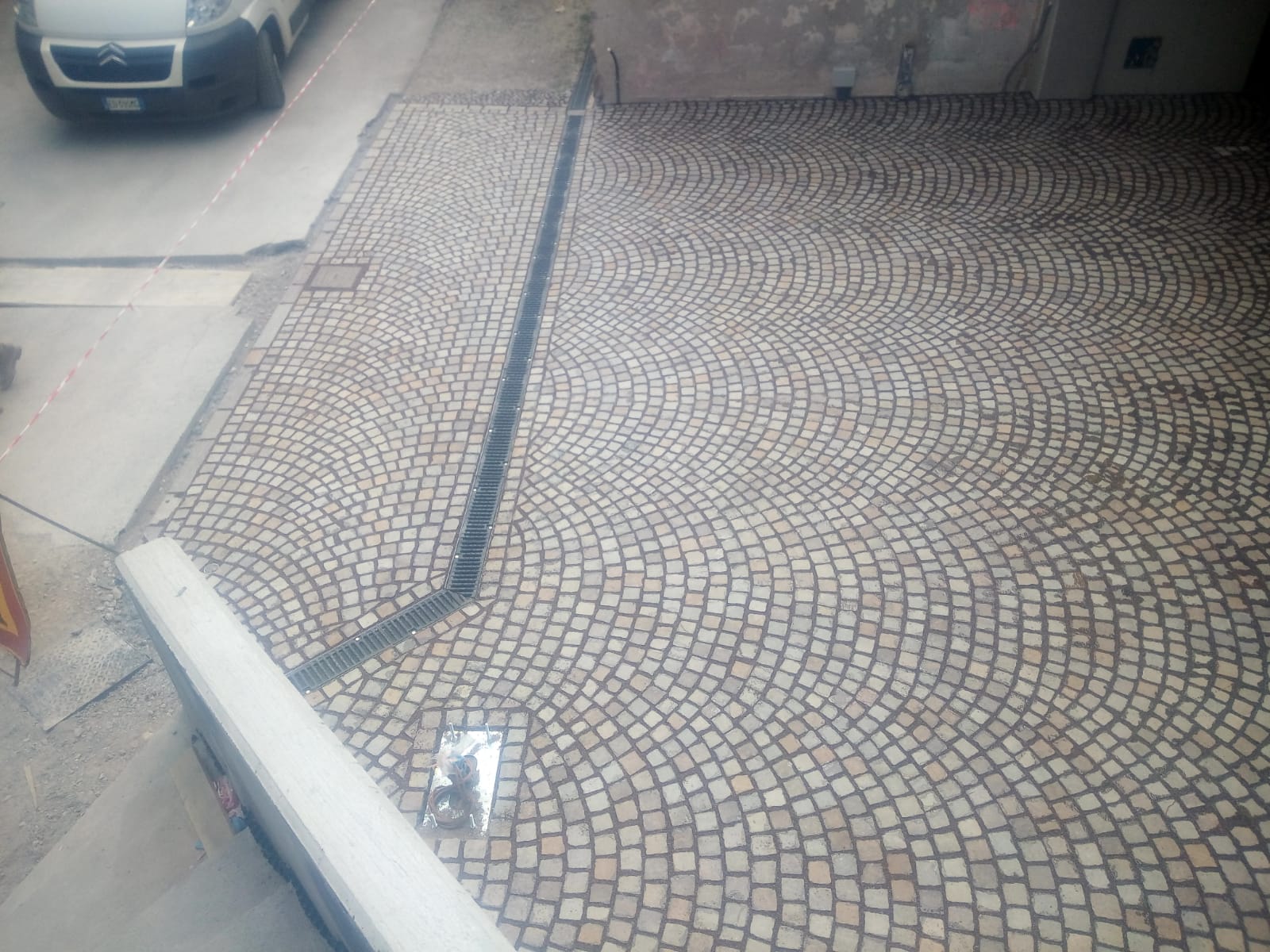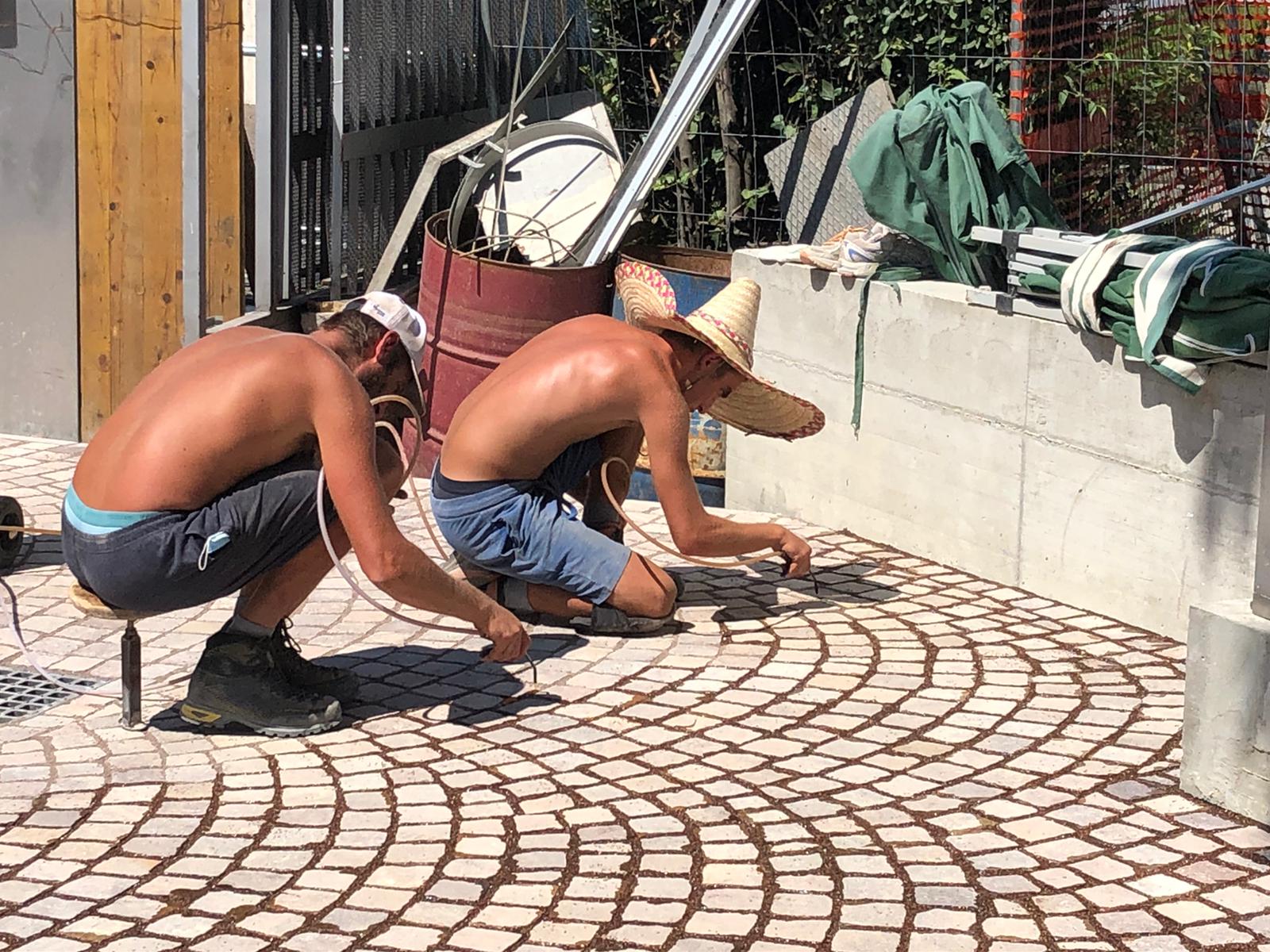 Sealing the joints with resin
Resin sealing is mainly carried out on floors made with porphyry cubes. Small stone is used as bedding material, also called "risetta", with an indicative size 3/7 mm, the individual cubes are laid with a slightly greater distance than a traditional concrete laying. Once the installation is complete, the cubes are vibrated with a special mechanical plate in order to further secure them to the ground.
At this point, the joints are clogged with dry and washed porphyry grit, with an indicative size of 2/4 mm, and then manually resinated with a semi-liquid casting which in a few hours will make the flooring resistant and long-lasting.
Maintenance
As recommended for any porphyry flooring, it is sufficient to keep the surface clean by using water or alternatively the hydro-cleaner for a deeper cleansing. We do not recommend the use of detergents or acids that would ruin the resin seal between one cube and another.
C.A.P.A. Porfido is at your disposal
For any need, information or quote please do not hesitate to contact us.
Mob. +39 331 1915956 // +39 339 8648344