Porphyry slabs for uncertain and Palladian work
The porphyry slab, used to make mosaics, Palladian or uncertain work, is made up of natural quarry slabs characterized by different sizes and thicknesses. The visible upper face of the slab has a natural surface, while the edges are irregularly split.
We obtain the best slab by making a first selection of the raw material directly from the quarry; the sorting is done manually by our staff, the slabs are then flaked one by one and carefully stacked on pallets with an approximate weight of about 15 quintals. The latter is the standard size, but we can provide customers with custom-sized pallets based on special needs.
Uncertain or Palladian work: unique flooring
With quality porphyry slabs it is possible to create outdoor flooring in uncertain work, also called mosaic or Palladian (so named in honor of the famous architect Andrea Palladio who used these particular flooring in his refined villas).
These pavements, very common in northern Italy, are obtained by juxtaposing irregular porphyry slabs without a true geometric order, therefore never the same as each other; nevertheless the joint between the slabs, always very regular, restores a sense of elegance and order.
Thanks to our deposits, the customer can choose between the different colors that distinguish the Trentino Porphyry and therefore make each flooring exclusive.
Discover the prices of porphyry slabs now!
Slabs (Mosaic or Work Incerta or Palladiana)
Red / violet mixed gray color (bulk)
The slab is proposed in three types of colors:
Mixed reddish color (rust color);
Color Red / violet mixed gray;
Mixed gray / brown color.
See also the page of the porphyry tiles traced.
Type
Thickness
Weight in place
Use
normal
2/6 cm
Kg./sqm 70/75 approx
thin
1/3.5 cm
Kg./sqm 50/55 approx
normal giant
3/7 cm
Kg./sqm 105 approx
thin giant
2/4 cm
Kg./sqm 75 approx
normal sides
sawn
2/5 cm
Kg./sqm 80 approx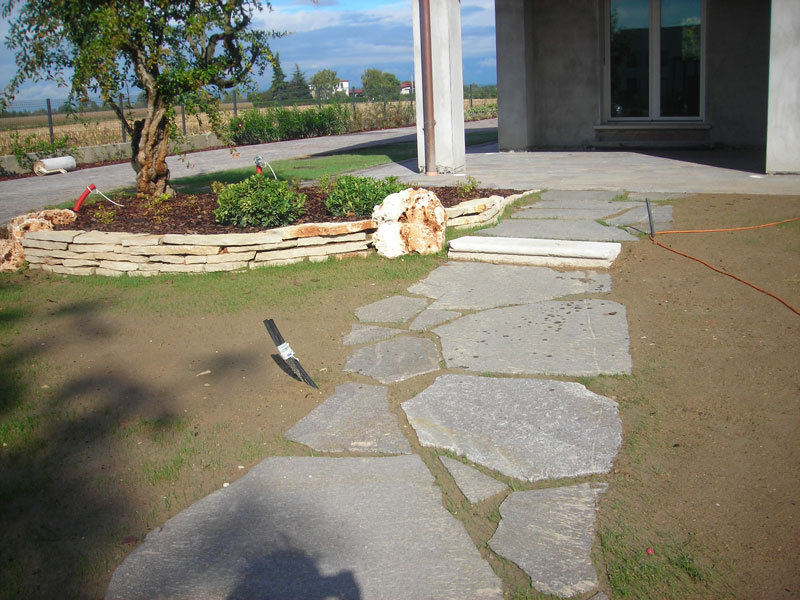 camminamento-lastrame-porfido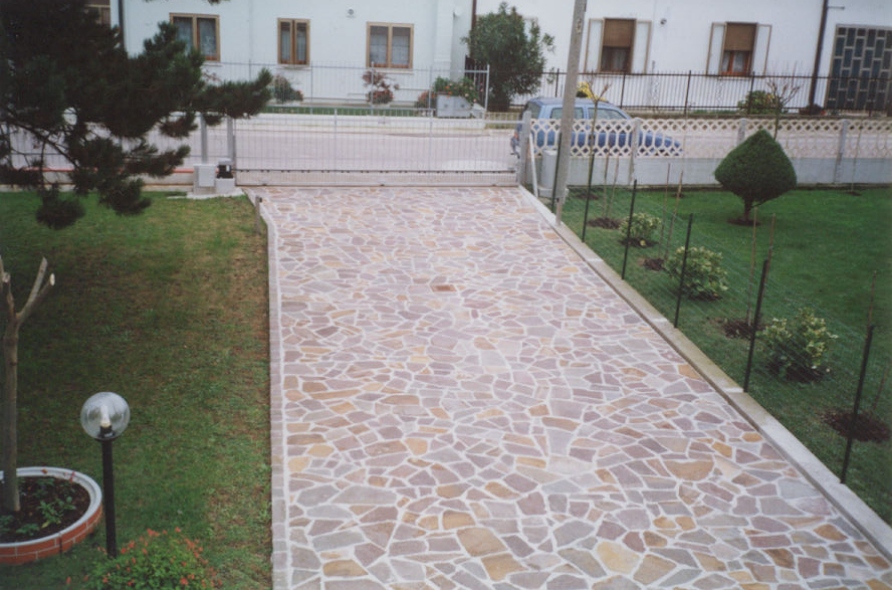 vialetto-in-porfido-lastrame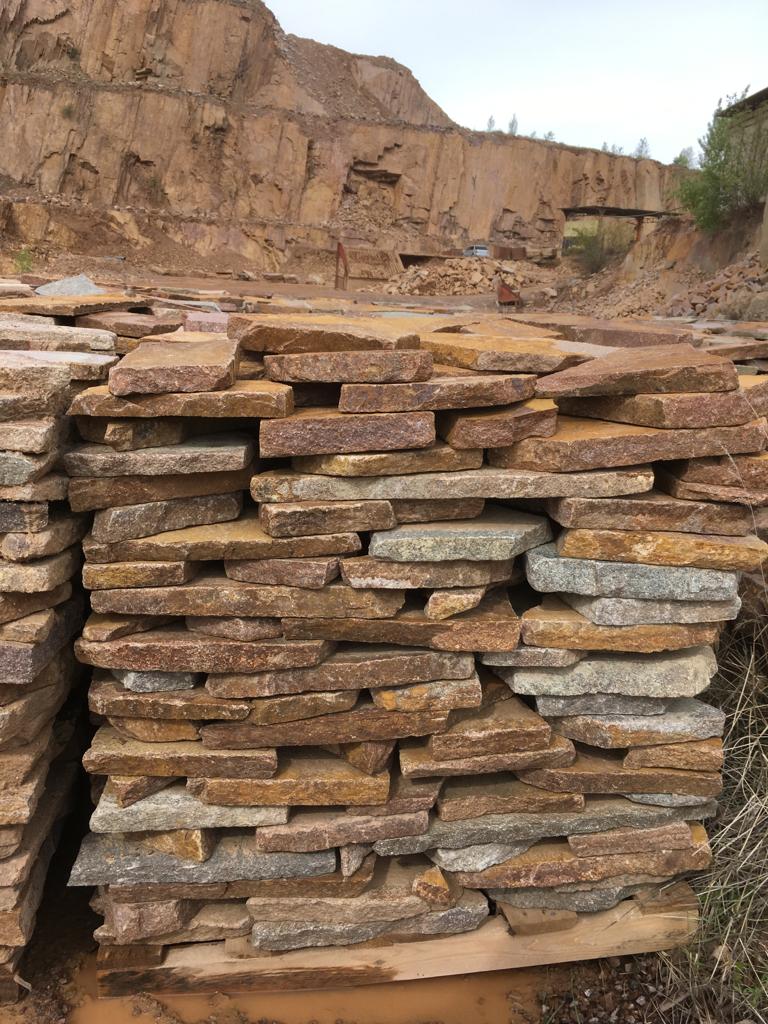 mosaico-rossiccio-misto-premium-su-paletta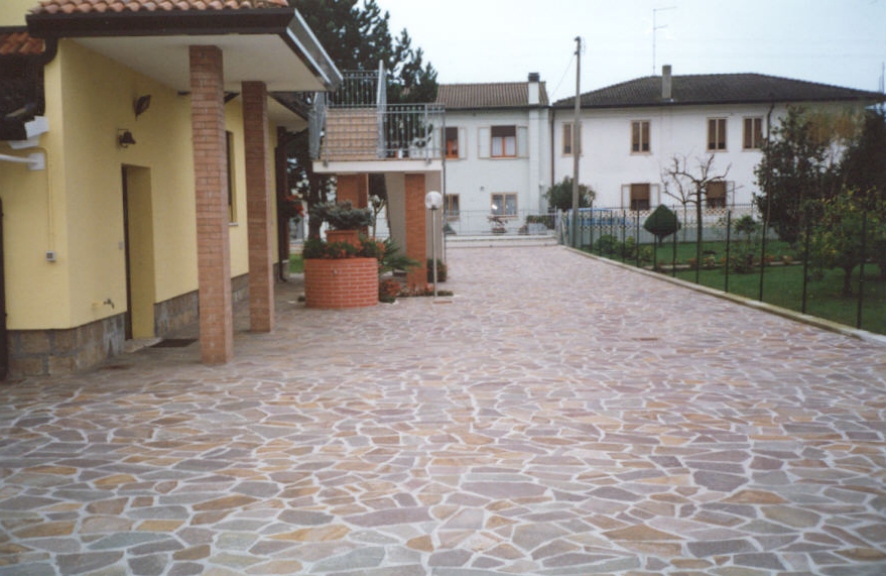 piazzale-con-opera-incerta-in-porfido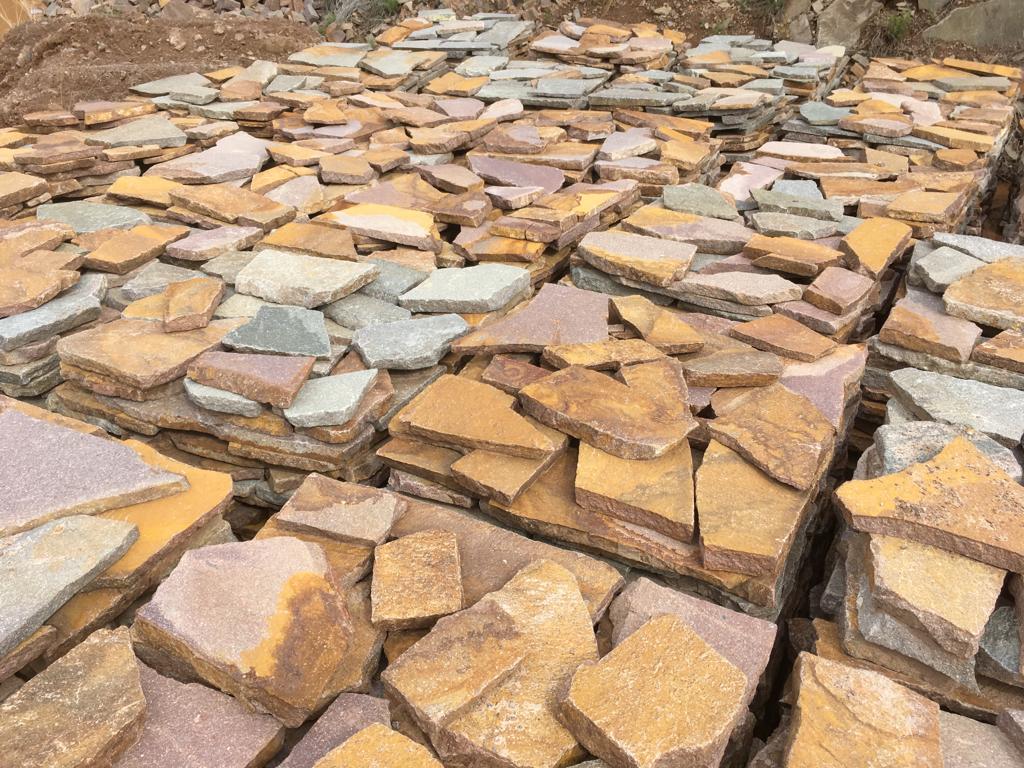 mosaico-rossiccio-premium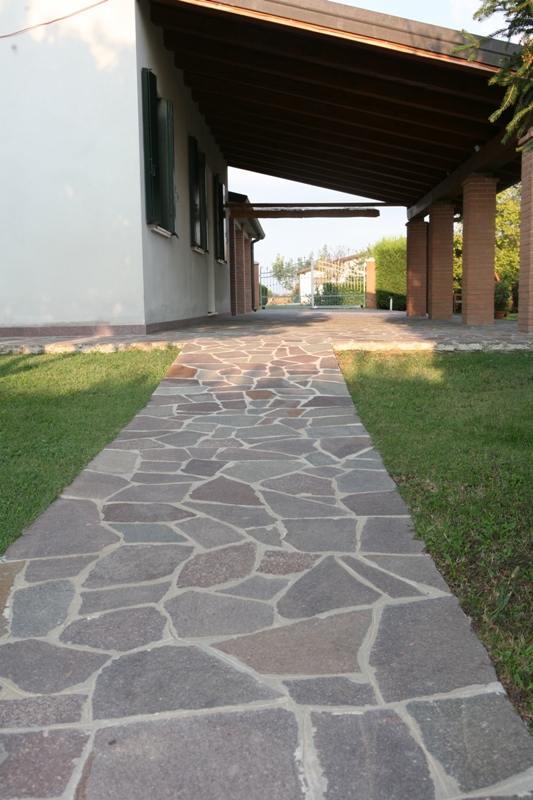 opera-incerta-colore-viola-grigio
lastrame-colori-misti-viale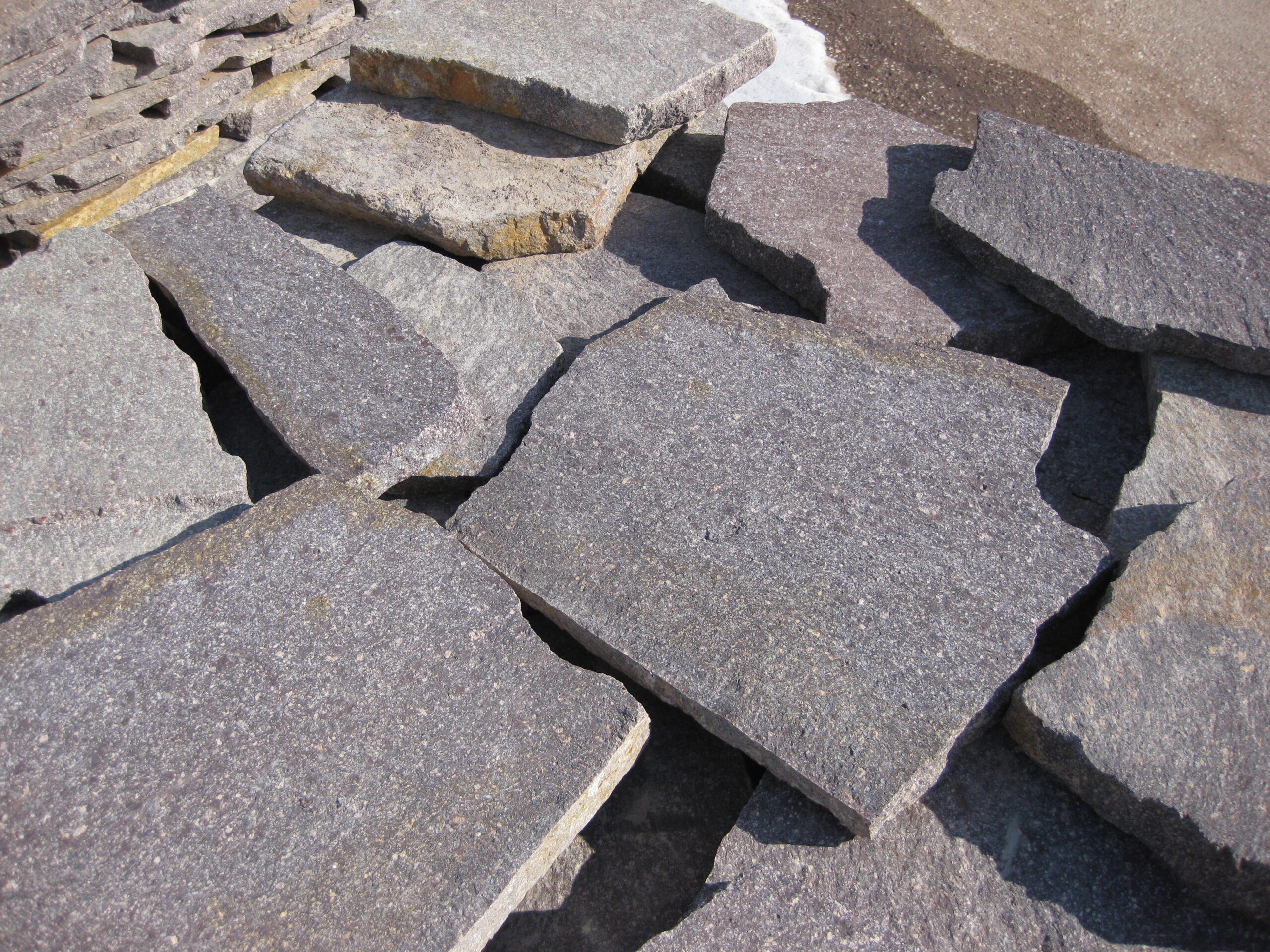 lastrame-porfido-appena-prodotto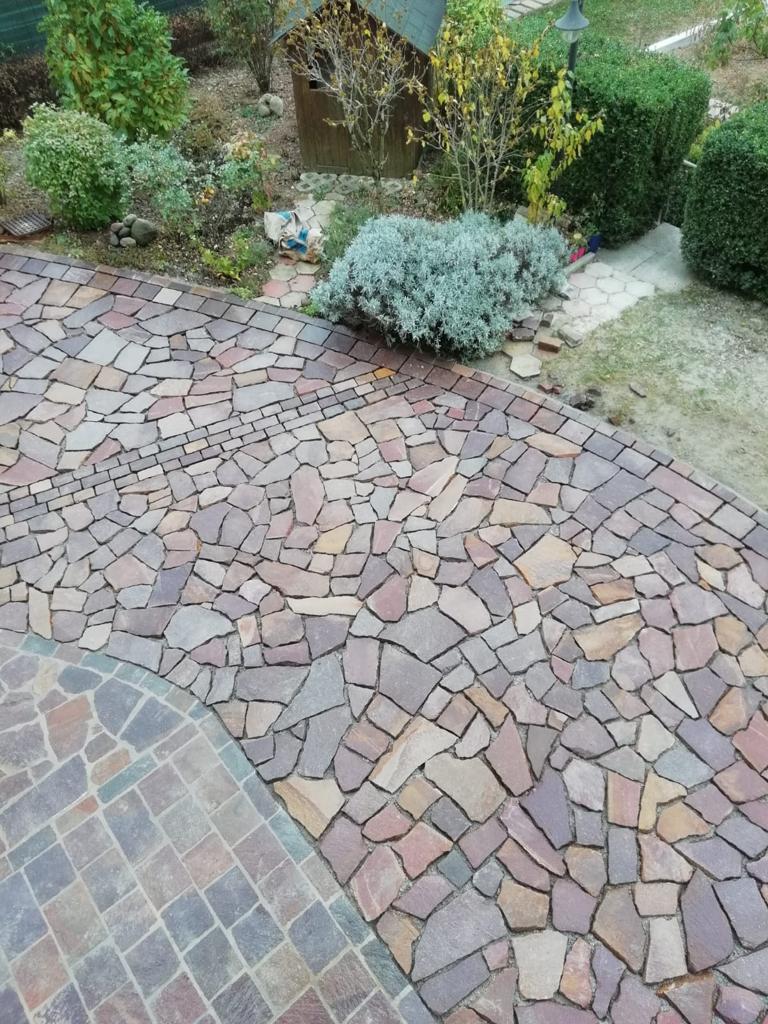 posa-mosaico-normale-misto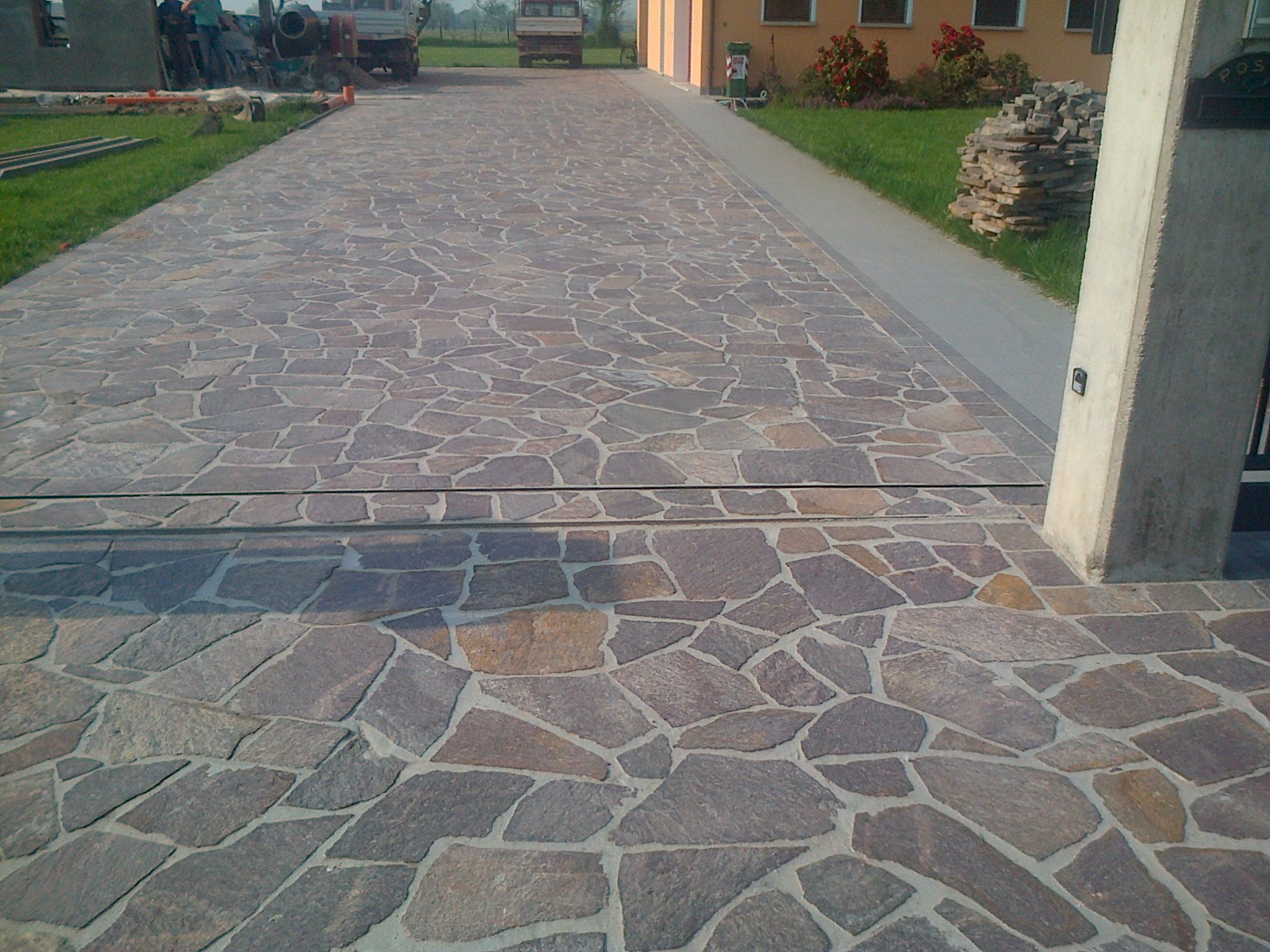 mosaico-lastrame-opera-incerta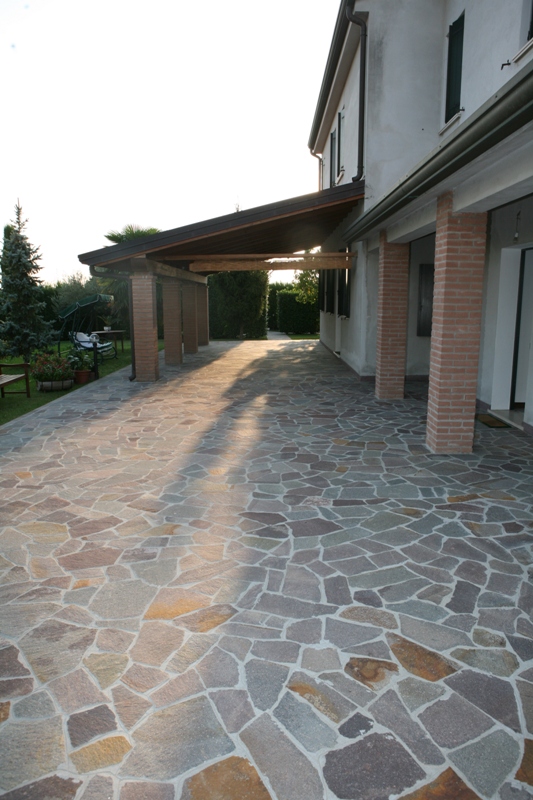 opera-incerta-colore-viola-grigio-misto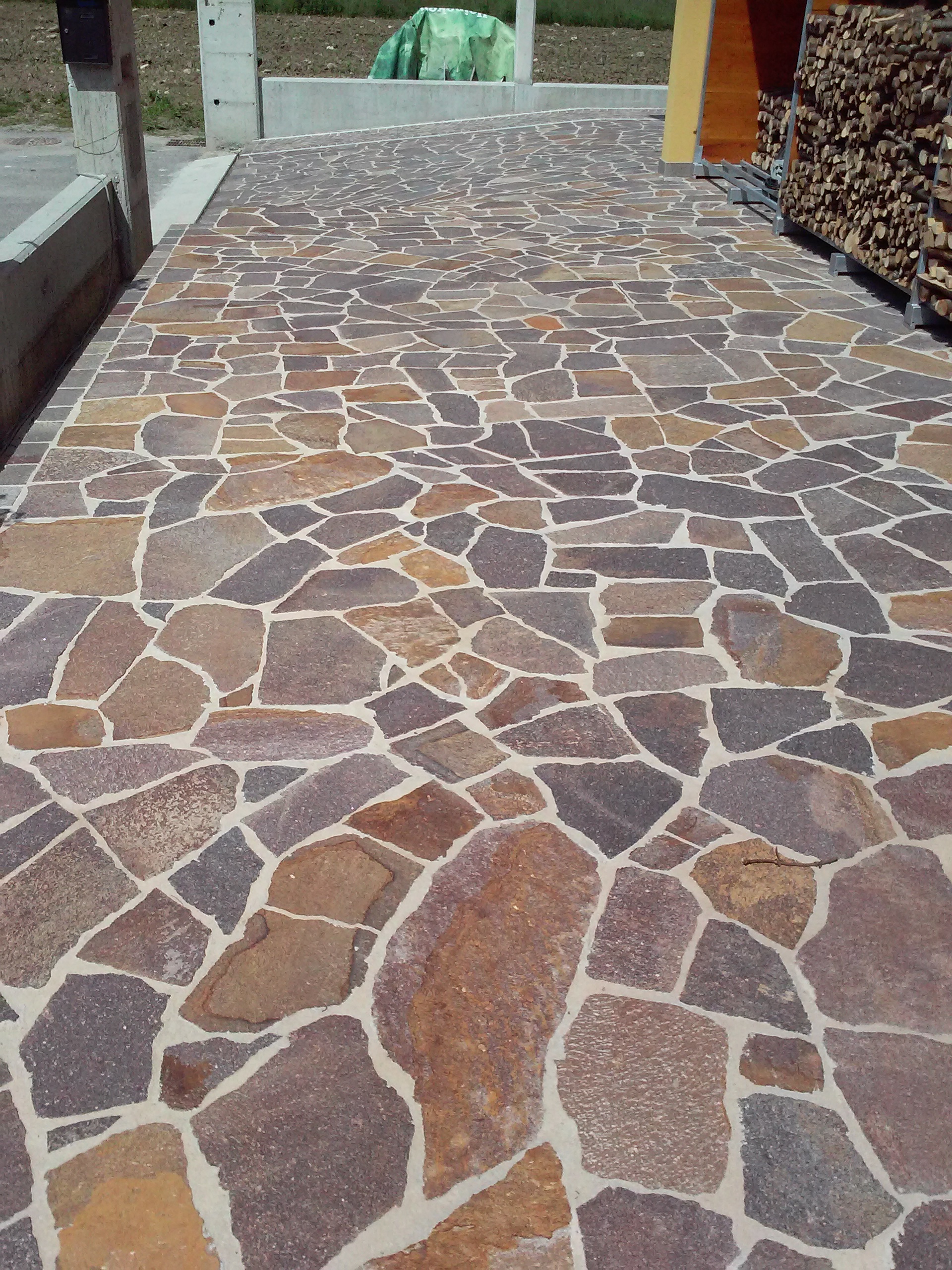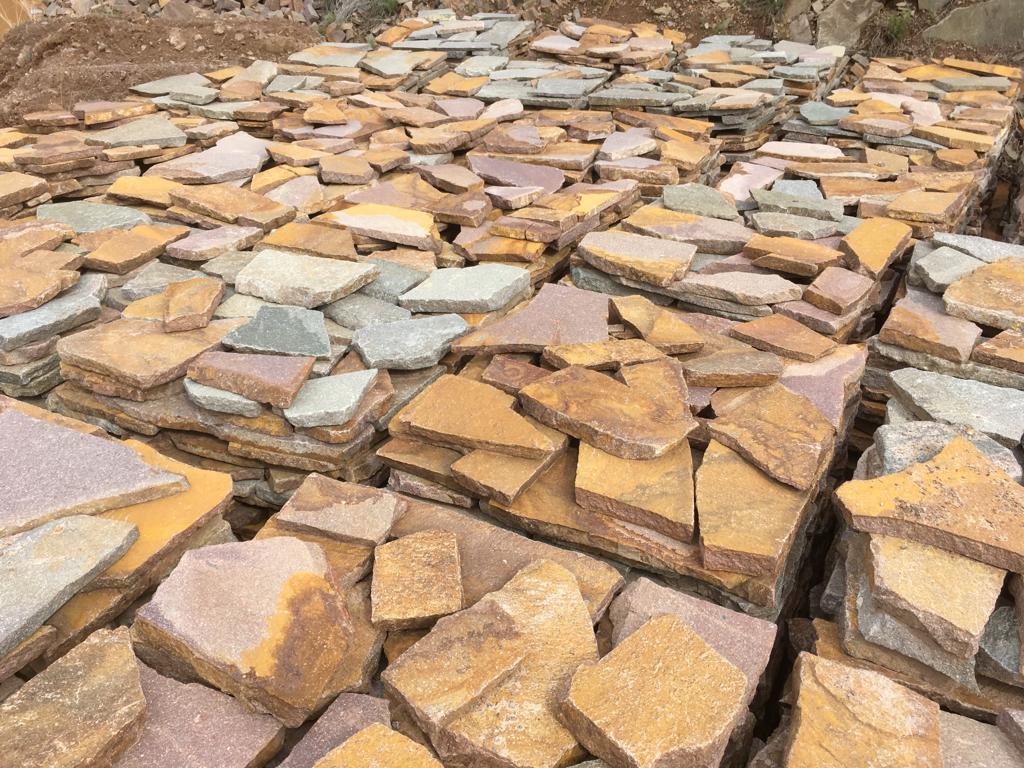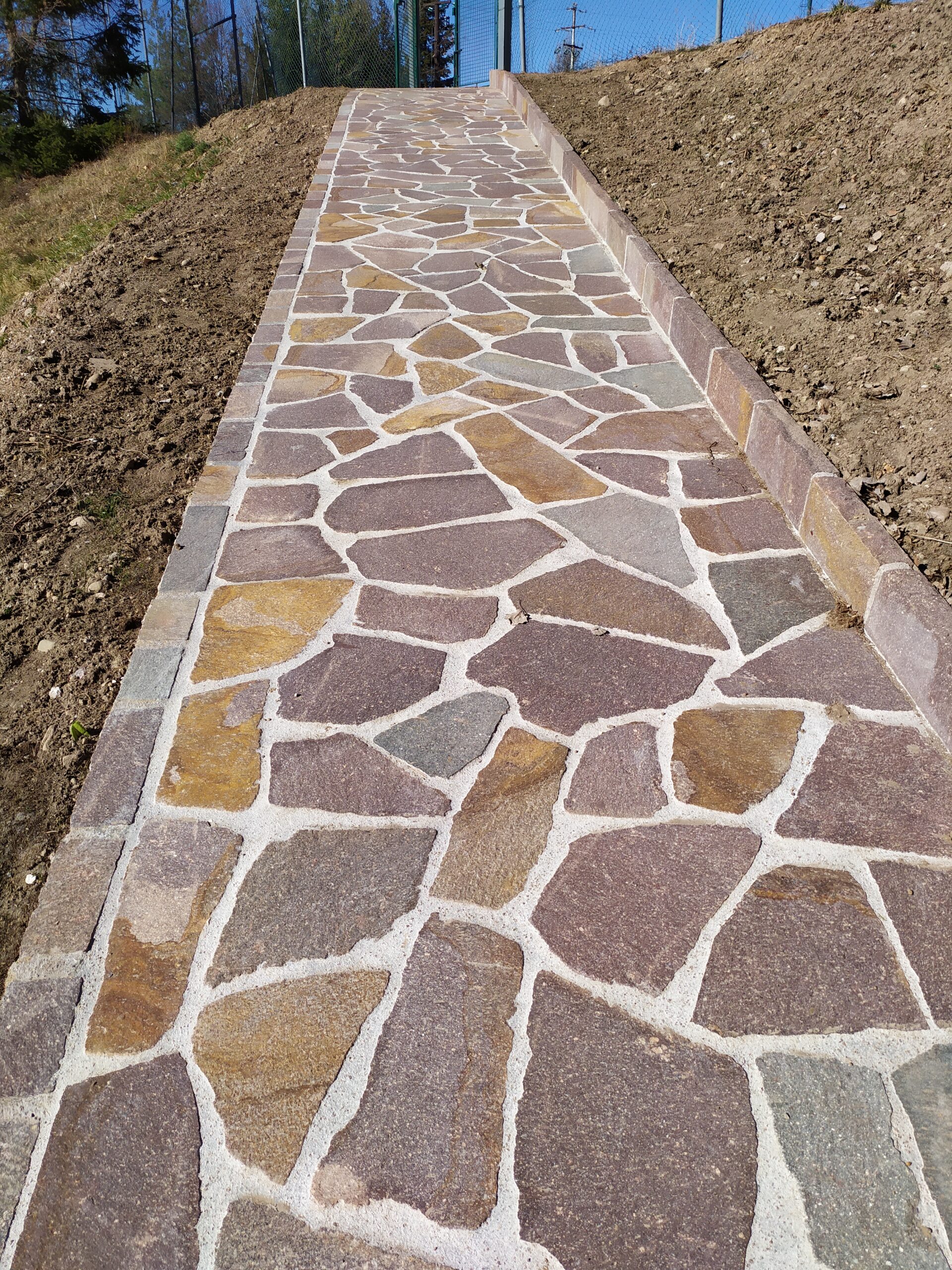 Use and installation of porphyry slabs
Based on the type of porphyry flooring to be built, i.e. pedestrian, cladding or driveway, we provide the customer with material with different thickness.
Pedestrian or cladding: thin mosaic with a thickness of 1 / 3.5 cm
Drive over: normal mosaic with a thickness of 2/6 cm
The installation on the floor takes place on a concrete screed bound by electro-welded mesh.
To lay the thin 1 / 3.5 porphyry mosaic, approximately 8 cm of thickness between the material and the bedding mortar is required. For the normal 2/6 cm mosaic, about 10 cm thick are recommended; finally, if space permits, it is possible to use the thickness of 2/6 cm also in pedestrian pavements.
During installation, the lower part of each individual porphyry slab is spread with cement grout. This will serve as an adhesion between the porphyry and the bedding mortar.
Once the installation is complete, proceed with the grouting of the joints with cement grout.
Floor maintenance
It is sufficient to clean the porphyry flooring with a hydro-cleaner or water; We do not recommend the use of detergents which, often containing acids and aggressive substances, could compromise the cement seal.
C.A.P.A. Porfido is at your disposal
For any need, information or quote please do not hesitate to contact us.
Mob. +39 331 1915956 // +39 339 8648344