Smolleri in porphyry
The porphyry smolleri are natural stone elements of various widths and thicknesses, obtained by mechanical shearing of natural quarry porphyry slabs.
The smolleri are laid keeping the cut face, therefore irregular, exposed: in this way it is possible to create a flooring characterized by a particularly rough surface, unsurpassed in terms of anti-skid effect. Porphyry smolleri are therefore the type of product most used for the construction of ramps and roads with high slopes, even subject to frosts.
We provide customers with loose bags, in crates or big bags in quantities and weights that can be customized according to needs.
The ideal flooring for cold climates
The main feature of porphyry smolleri, that is the rough surface, favors an excellent grip of car wheels on roads with a particular slope. Not only that, the same grip effect also applies to the soles of shoes: the use of smolleri to pave particularly steep pedestrian streets guarantees greater safety for pedestrians.
Ramps and roads in mountain areas are often subject to severe frosts in the winter months: the porphyry lozenges mitigate this dangerous effect, avoiding the formation of smooth slabs of ice.
Practicality and aesthetics: the material extracted from the C.A.P.A. Porphyry is characterized by the different colors that distinguish the Porphyry of Trentino; for this reason, especially in city centers or for garage ramps, it is possible to create a unique and unrepeatable flooring.
The properties of the smolleri do not end there: often in recent years these products have been chosen by private individuals to cover the walls and thus create a pleasant rustic look.
Discover the prices of porphyry smolleri now!
Mixed color - Free length (15/40 xm) Variable width (3/10 cm) - Variable depth (8/13 cm) Supplied in bulk or in WOODEN BOXES
| Type | Capacity |
| --- | --- |
| for floor | kg/sqm 180 approx. |
| for coating | kg/sqm 150 approx. |
On request also fixed length.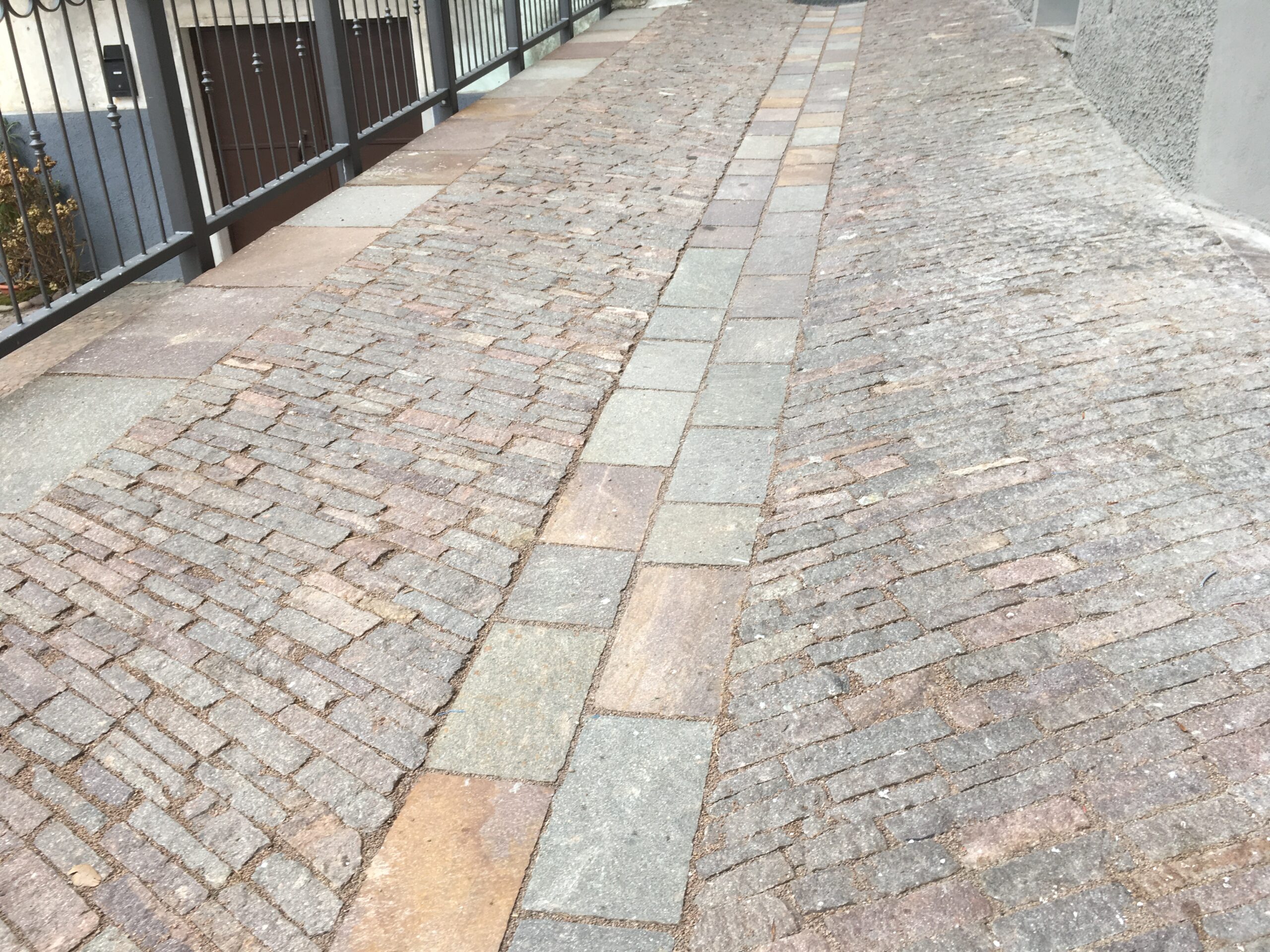 Laying of porphyry smolleri
The laying of the porphyry smolleri is carried out in parallel rows, enticing the individual elements in sand and dry cement. The sealing can be done simply with sand or with cement grout.
To maintain the porphyry flooring, a good cleaning with water is sufficient, even better using a hydro-cleaner; We do not recommend the use of detergents or acids that could ruin the seal.
C.A.P.A. Porfido is at your disposal
For any need, information or quote please do not hesitate to contact us.
Mob. +39 331 1915956 // +39 339 8648344